Future Pop is a weekly email featuring the hottest new pop songs and artists that you need to know about. Sign up here then read on, listen up and make sure you tweet me @poptastic to let me know what you think of my picks!
This Must Be Pop Live
Tonight's the night! Find out more about this evening's This Must Be Pop Live at Queen of Hoxton here. Tickets are £5 and doors open at 7.30, so see you there!
Future Stars
On one hand teen rock girlband Cherri Bomb are labelmates of Miley and the JoBros, but on the other they share their name with a Runaways song, played SXSW this year and their manager has worked with Hole and Peaches. They might just get away with being totally manufactured cool. Past examples have shown that the audience for female rock bands is sadly limited, but as an ardent pop feminist I still get excited at the slightest hope that one might succeed. Cherri Bomb have some strong songs and a fast-growing fanbase, so they're off to a promising start.
Gabrille has been building up a following on her Gaberrz YouTube channel for the past four years and gradually she is gaining popularity outside of that world. Her hard work paid off this year as she finally signed a record deal with Parlophone, with an album planned for August. I've not featured her before because her music's not very exciting, but with the burgeoning borepop trend this could be a recipe for success. If there's anyone who could become the female Ed Sheeran, it's Gabrielle. Now she just needs a song about a drug-addicted prostitute, and she'll be set.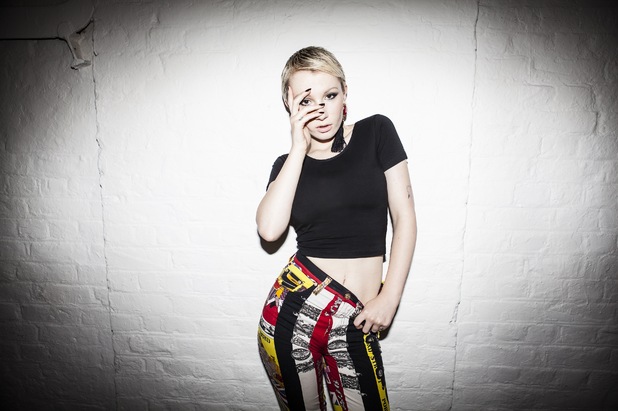 Bebe is Naomi Beauvoir Black, a 24-year-old singer with a great voice who signed to Columbia last year. She has a few promising soulful retro-pop tracks online (think Duffy but cooler – I especially like
I'll Wait
) and is currently working on her debut album. However, her first single will be a surprising collaboration with dubstep producer and Radio 1 DJ Benga. The song,
Icon
, sounds like it could do pretty well and I prefer it to her earlier work. I'd definitely like to see more of this sound influencing her solo debut.
Future Hits
For this week's playlist, here are five new collaborations that I think will be big hits:
Tracklisting:
DJ Fresh ft. Dizzee Rascal – The Power
Jennifer Lopez ft. Pitbull – Dance Again
Mayer Hawthorne ft. Rizzle Kicks – The Walk
B.o.B ft. Taylor Swift – Both of Us
Jennifer Hudson and Ne-Yo – Think Like A Man
Thanks for reading – I'll be back next Monday with more Future Pop! In the meantime don't forget to
email
and
tweet
 me with your thoughts on the songs and artists above, and any suggestions for next week. Plus it would be great if you spread the word about Future Pop to anyone you think might enjoy it and encourage them to
subscribe
for more.